Stay Up-To-Date With Everything Real Estate

OCTOBER
2019
WHAT ARE YOU WORKING FOR?
It's a simple, yet potentially complicated question. According to Business Insider, the average American spends 90,000 hours at work over their lifetime. (Unfortunately, that same study reveals we also spend 100 hours of our lives on the daily commute). Ninety thousand hours of work in our lifetime; that's a lot of time!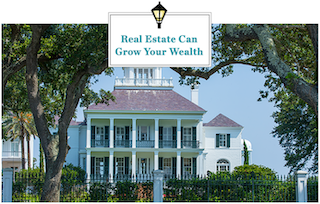 For many of us, we work long hours to take care of our family, ensuring they have a path to a successful future. For many of us, it's to ensure that one day we can retire comfortably. A recent study found that only 39% of Americans have enough savings to cover a $1,000 emergency. Another study by Bloomberg shows that two-thirds of all Americans aren't contributing at all to a 401(k) or other retirement account through their job. Along with your 401(k), we have another option for investing enough money for retirement. Have you thought about making real estate a part of your wealth plan?
HOW TO MAKE REAL ESTATE A PART OF YOUR WEALTH PLAN
One of the best ways to save up for retirement and live a comfortable life is to start buying rental property now. That way, after you've worked all 90,000 hours (hopefully much less) and you've reached retirement age, the property/properties will be paid off. Want some even better news? Living locally makes this even more doable, with more than half of the city being renters.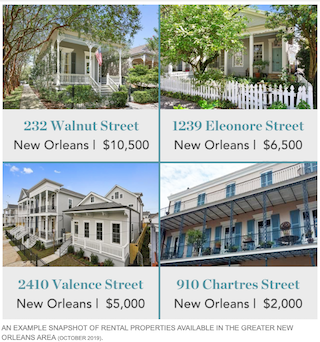 So think about this: the average rental price in the New Orleans Metro area is around $1600 a month. That means that you could earn $1600 a month in mortgage-free rent. Multiply that by a few rental properties, and that could be what you need.
Check out all of the possible investment properties in the Greater New Orleans, Baton Rouge and Mississippi Gulf Coast areas.
I would love to sit down with you to show you a path to making real estate part of your wealth plan. We know the thought of retirement can be scary, but if you have a plan, you will have peace of mind later. That means that fishing holes, sandy beaches, open roads and many more adventures await you in retirement!
Contact me today to get started on making real estate a part of your wealth plan and creating the life you love!

Mandeville©
One Causeway Place, 1119 N. Causeway Blvd., Suite 2
Mandeville, LA 70471 USA
©2021 Latter & Blum
Licensed in Louisiana
Copyright © 2021 Latter & Blum. If you have a brokerage relationship with another agency, this is not intended as a solicitation. All information deemed reliable but not guaranteed. Brokerage firm Licensed in Louisiana and Mississippi.