Over the last couple of years, we've heard quite a bit about rising home prices. Today, expert projections still forecast continued growth, albeit at a slightly slower pace, and this can have a financial impact for you. One of the often-overlooked benefits of rising home prices is the positive impact they have on home equity. I'll break down three ways this is a win for you as a homeowner.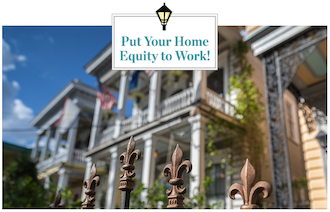 1. There Is an Opportunity to Upgrade
With the rise in prices, homeowners naturally experience an increase in home equity. According to the Homeowner Equity Insights from CoreLogic,
"In the first quarter of 2019, the average homeowner gained approximately $6,400 in equity during the past year."
This increase in profit means that if homeowners decide to sell, they'll be able to put their equity to work for them as they make plans to move up and possibly upgrade into their next home.

2. The Seller Will Earn More Profit
ATTOM Data Solutions recently released their Q2 2019 Home Sales Report, indicating that seller's profits jumped at one of the fastest rates since 2015. They said:
"A look at the national numbers showed that U.S. homeowners who sold in the second quarter of 2019 realized an average home price gain since the original purchase of $67,500…the average home seller gain of $67,500 in Q2 2019 represented an average 33.9 percent return as a percentage of the original purchase price."
When examining the amount paid when they bought their homes, and then the amount they received after selling, we can see that a significant percentage of homeowners were able to walk away with a significant gain.

3. There Is an Exit Out of a Negative Equity Situation
Negative equity occurs when there is a decline in home value, an increase in mortgage debt or both. This may be something that you're familiar with as many families experienced these challenges over the last decade. According to the same report from CoreLogic:
"U.S. homeowners with mortgages (roughly 63% of all properties) have seen their equity increase by a total of nearly $485.7 billion since the first quarter of 2018, an increase of 5.6%, year over year.
In the first quarter of 2019, the total number of mortgaged residential properties with negative equity decreased…to 2.2 million homes, or 4.1% of all mortgaged properties."
The good news is, many families have moved beyond a negative equity situation and no longer owe more on their mortgage than the value of their home.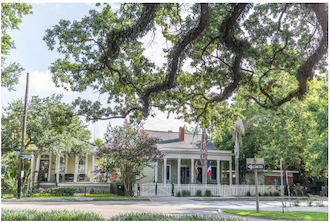 So, What's It Mean For You?
If you're a current homeowner, you may have more equity than you realize. This equity can open the door to future opportunities, such as moving up to your dream home or making real estate a part of your wealth plan.
Contact me today to get started on putting your equity to work and creating the life you love!

*This article was adapted from Keeping Current Matters.